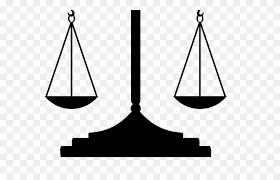 Mentions légales
Accordance with the provisions of Articles 6-III and 19 of the Law for Confidence in the Digital Economy, I inform you that this site belongs to: Ron Layzell who is responsible for the content and development.

Siret
789 935 046 00019 – Code APE 6201Z – Programmation informatique et 9511Z Maintenance D'Ordinators et Equipments Peripheriques

Disclaimer I cannot accept any liability for any action taken or not taken as a result of this website content and any accompanying forum/blog.

Address
15 Rue du Soleil Couchant, 16310 MONTEMBOEUF, France. Mob: 06 12 53 56 60

Site conçu par (Site designed by) IT16.
15 Rue du Soleil Couchant, 16310 MONTEMBOEUF, France. www.it16.eu

Hébergement assuré par (Hosting provided by) SkyNetHosting.Net Inc.
Suite 105, 501 Silverside Road. Wilmington, DE 19809. USA.
www.skynethosting.net
The EU General Data Protection Regulation (GDPR)
Privacy Policy & Copyright Statement
By using our websites you agree to be bound by our terms and conditions relating to Privacy, Copyright and use of Cookies. At IT16 we appreciate how important it is for visitors that their personal information is kept protected. You have our commitment that we will do all we can to ensure that this website is secure and that confidentiality is maintained. We have a clear policy that any information given to us is only to be used for communication between ourselves.
Under no circumstances would we pass on your details to any other organisation. No liability whatsoever is accepted for any damages arising from reliance upon information contained in these pages or any other information accessed via our sites. This policy covers the treatment of any personally identifiable information IT16 or its customers collect when you are on our websites. Only if you complete an online form or send us an email message will we then see your email address and any other information you supply. The information you provide is used to fulfill your request for information about our services, as well as helping us to improve your visitors' experience of our sites.
Should you provide us with your contact details we may communicate with you periodically about the company's developments and thinking. This communication is designed to keep you informed and provide useful and valuable information, which we may reasonably expect will be of interest to you. We follow strict security procedures to prevent as far as possible, any unauthorised access. Passwords are changed at least every six months and any paperwork containing your information will be securely stored. We are not responsible for the privacy practices of other such websites which may be linked from ours and this Privacy Policy does not therefore extent to such third parties.
Unless you register any preference to the contrary, we will assume that as a user of our services on this website you agree to the processing of Personal Information in the ways described in this Privacy Policy. We will not sell, share or rent your personal information with anyone unless we have your consent or are required to do so by law.
With effect from May 2018 GDPR becomes law in Europe, to comply all businesses must allow customers to apply for the information held by the company as well as to request their data is deleted.
Should you want to know what infromation IT16 or any of my customers hold about you please complete the following form, also if you want to be deleted there is also an option on that form. We cannot delete information held for invoicing reasons.
Powered by

EMF
Online Survey